The campus closed in 1982 and sold in the late '80s. Class of '62 created this plaque for us to remember. Dedication on June 23, 2013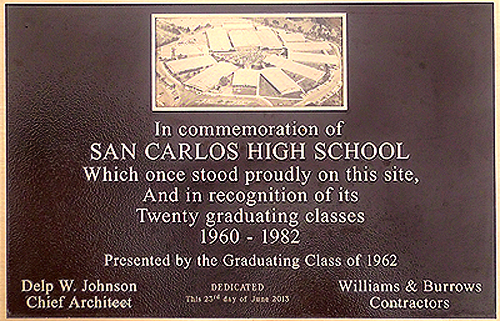 Some notable students: Jennifer Granholm: Governor of Michigan,
Mike McCurry: Press Secretary during the Bill Clinton administration,
Rex J. Walheim: NASA astronaut, flying on 3 space shuttle missions.